By Yvonne Witter
Following the launch of this year's BMC Enterprise Development Programme and welcoming our new Cohort in January 2022, it was a joy for us to deliver on our support package of Finance and Business, Advice and Coaching as well as the six weekly Peer Action Learning sessions in smaller groups. This was also a great opportunity for the cohorts to develop their business operations and systems through a range of interactive seminars, training sessions and workshops.  
We are looking forward to watching participants from this year's cohort thrive as they continue to develop themselves and their organisations. As the first intake is close to the end, it is an honour for us to participate in the development of so many wonderful businesses that will continue to create a positive impact in their communities.  
Letter from Julie Bose (Imagine - Torbay Multicultural Group CIC) | Enterprise Development Programme participant 
"When we applied for the EDP/Ubele grant we knew we had a challenge, we thought we had a solution and we believed funding would be the route to delivering that plan! 
The grant has given us more than we could have envisaged – the varied workshops, the training offered from business acumen to personal development and self-care and the peer-to-peer support have been amazing and you have to immerse yourself in that commitment to get the maximum out of the programme.
Don't think of it as a burdensome chore to be fitted into a busy work schedule – think of it as a real opportunity to learn, share and reflect. Representatives from the other organisations start off as random strangers and slowly become familiar colleagues and some become friends. Real cross-sector understanding occurs and taking that time to focus on another organisation helps clarify your own company issues or concerns.
Our plan to develop a community translation and interpretation service in our coastal, sparsely populated region (compared to urban areas) is a massive step for us and the invitation from Rana at ADHAR in Leicester, to link in, have conversations and learn from their experience and tap into their pool of diverse translators came as a welcome offer. Why try to recreate the wheel? Our unitary authority will have a restricted pool of fluent translators and interpreters, so it makes perfect sense to work with an organisation that has more diversity and access to speakers of regional dialects. 
This whole experience has been eye-opening, thought-provoking, reassuring and encouraging. This professional programme of support is just that – real support focused on helping you make more
contacts, gain in understanding and equip you with even better skills and it is so worth it."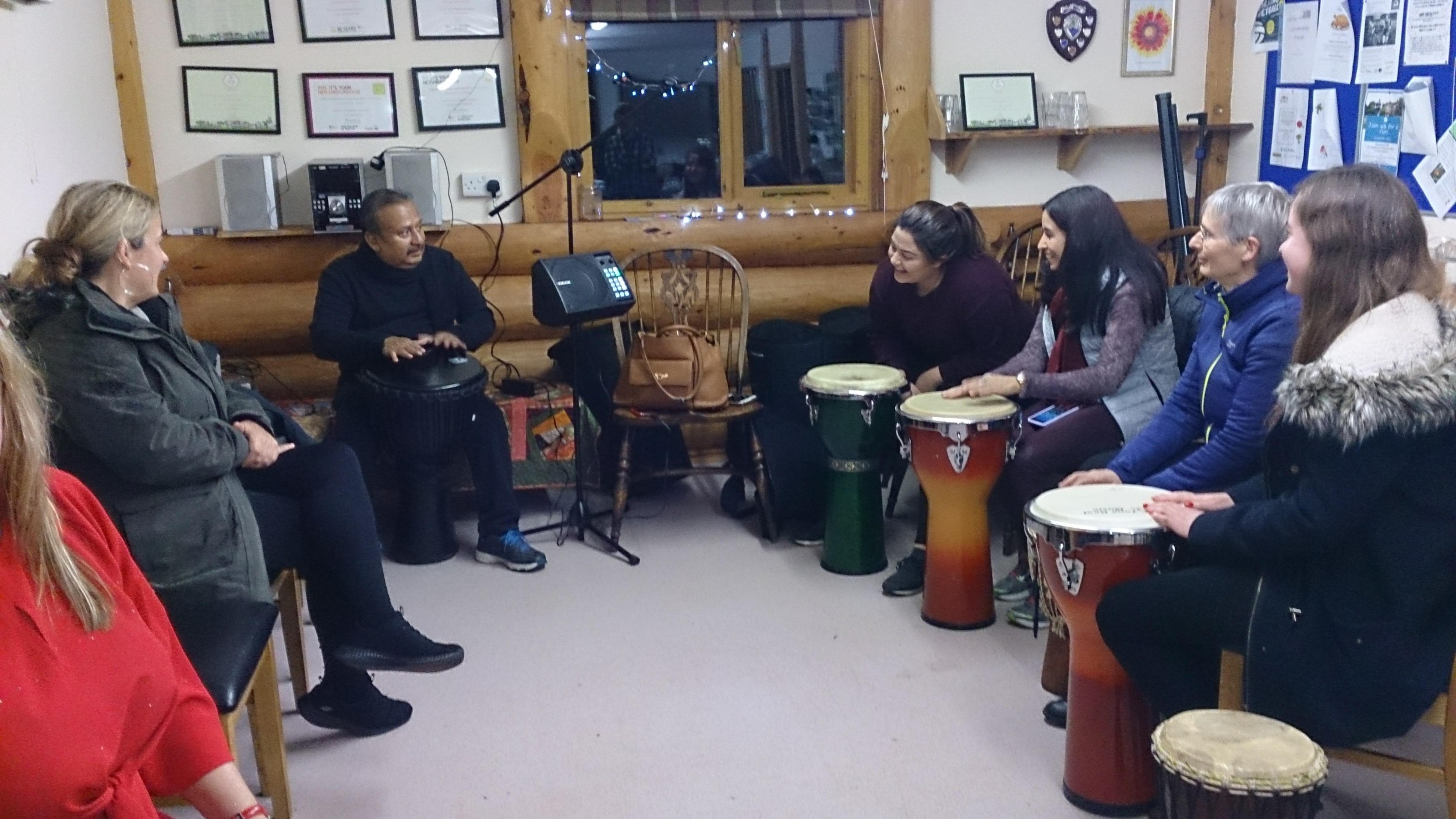 Photograph of Imagine - Torbay Multicultural Group CIC - Drumming group
About EDP 
The EDP is led by a partnership of national infrastructure bodies seeking to support the development of enterprise models in charities and social enterprises working in certain thematic sectors. It has been developed and is funded by Access – The Foundation for Social Investment. Social Investment Business (SIB) provide a management role for the overall programme. EDP's current sector themes cover Equality, Homelessness, Mental Health and Youth, with sector partners Equally Ours, Homeless Link, The Association of Mental Health Providers, and The Centre for Youth Impact.