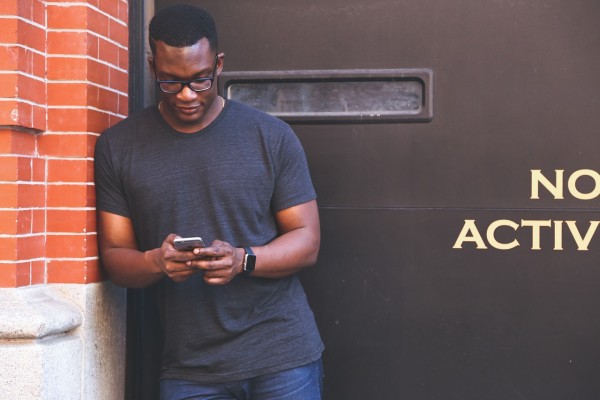 Funding - Lambeth Council VCS Cost of Living Grants. Apply now
Lambeth Council is committed to strengthening our partnerships with our fantastic local VCS who deliver or want to deliver cost of living related support to Lambeth residents to mitigate or alleviate the impacts of the cost of living crisis.

This VCS Small Grants Fund has been established to contribute to VCS organisations that either already provide cost of living related support to Lambeth residents or will be setting up cost-of-living-related support to run between the financial year 2023/24.

There are four streams of funding including grants of £2000 (warm space grants), £5000, £10,000 and £20,000.

DEADLINE Monday 14th August 2023 at 23:59pm. More details here
We are hiring at Ubele
Bookmark our Careers Page here and also visit the page, so you can see more about the current vacancies available.
BFI Doc Society Funding
The BFI Doc Society Fund supports and nurtures independent non-fiction films and immersive projects by UK filmmakers: prioritising expansive, director-led storytelling. The funding is intended to be transformative and representative of all UK society. More here
Growing New Greens workshop
Garden Organic is running an exciting Growing New Greens workshop looking at the benefits of growing alternative leafy crops such as amaranth.
Wednesday 9th August
5.30 – 8.30 pm including drinks and snacks
Ecopark, 258 Hob Moor Rd, Birmingham B10 9HH
 Booking details here
http://bit.ly/GrowingNewGreens
 
📢 Charities and Social Enterprises: How can we help? 
As part of our #RecoveryLoanFund campaign, we're running a series of webinars and workshop events over the next few months for small business owners interested in exploring ways to scale up and create financial sustainability. Look out for details on Ubele social media and website for more details. If you'd like more details about the Recovery Loan Fund, contact Josh: josh.falconerroberts@ubele.org
How do you make social investment truly inclusive?
Three UK initiatives – Good Finance, Ubele Initiative and CAF Venturesome – working to widen access to support and funding share what they have learned. 
Read more here
Social investment aims to help high-potential social enterprises and charities to grow and make even more impact. But access to this capital has been unevenly distributed. In the UK, organisations led by minoritised ethnic people are considerably more likely than others to be put off applying for social investment by the time or hassle involved, according to research by Social Enterprise UK; they're less certain about where to find appropriate finance, and less confident about their capacity to take it on if successful. 
Tackling Food Poverty - 3-month pilot initiative launched
BSWN, is pleased to announce the launch of a 3-month pilot initiative aimed at tackling food poverty in Black and Minoritised communities, funded by Quartet Community Foundation. This pilot has been developed in partnership with Jikoni at the Coach House CIC. Both BSWN and Jikoni are situated at the Coach House in St. Paul's, with existing kitchen facilities in the café for preparation of hot meals for the Food hub project pilot. The prepared hot meals will be delivered through three local Black-led organisations, Bristol Youth Horn Concern, Bristol Black Carers, and St Nicolas of Tolentino RC Church who have already identified carers, refugees and families at risk or experiencing food poverty and will distribute the hot meals based on a need assessment.
Read more about the pilot, here
Sign up to the monthly Ubele news, here: http://eepurl.com/dxgHjr