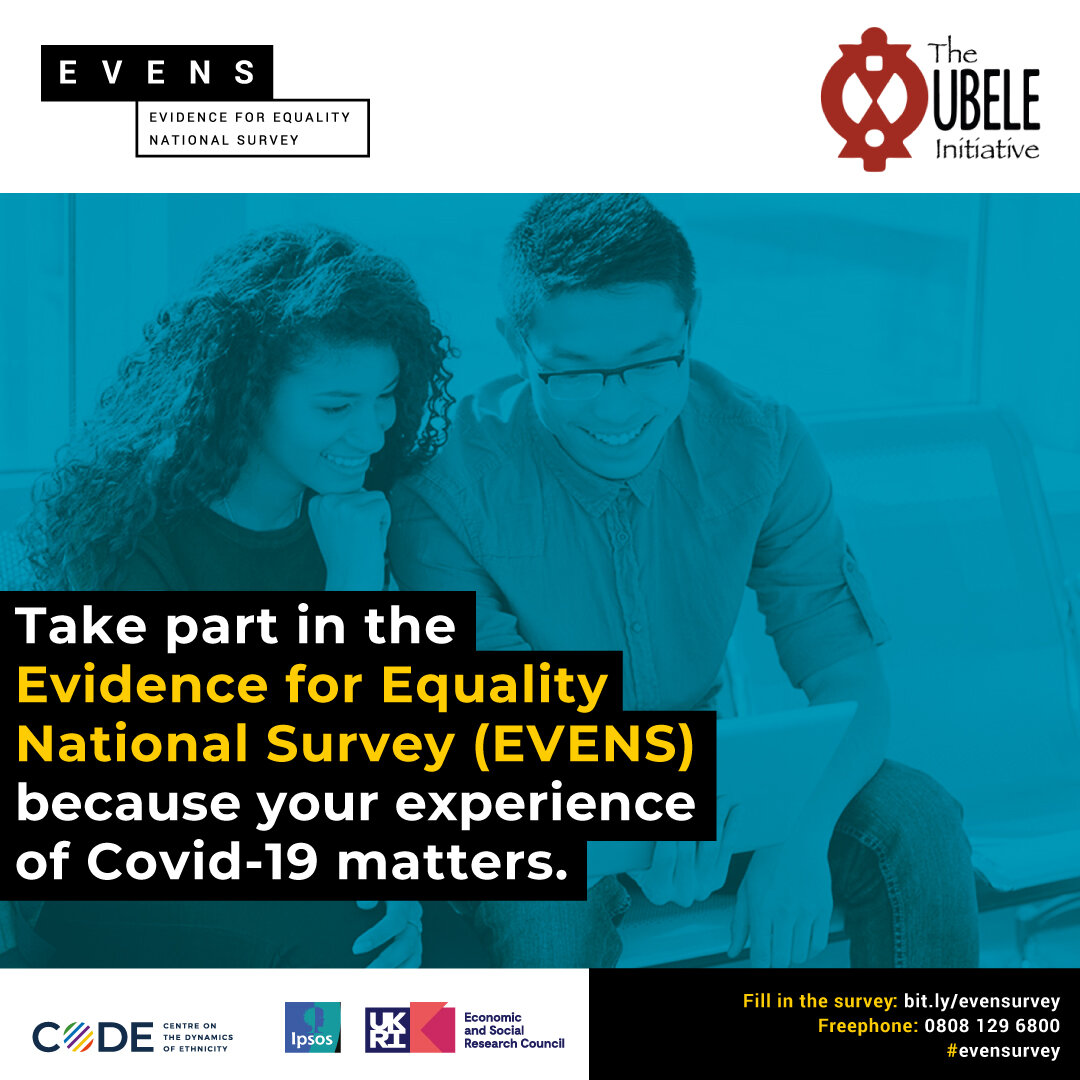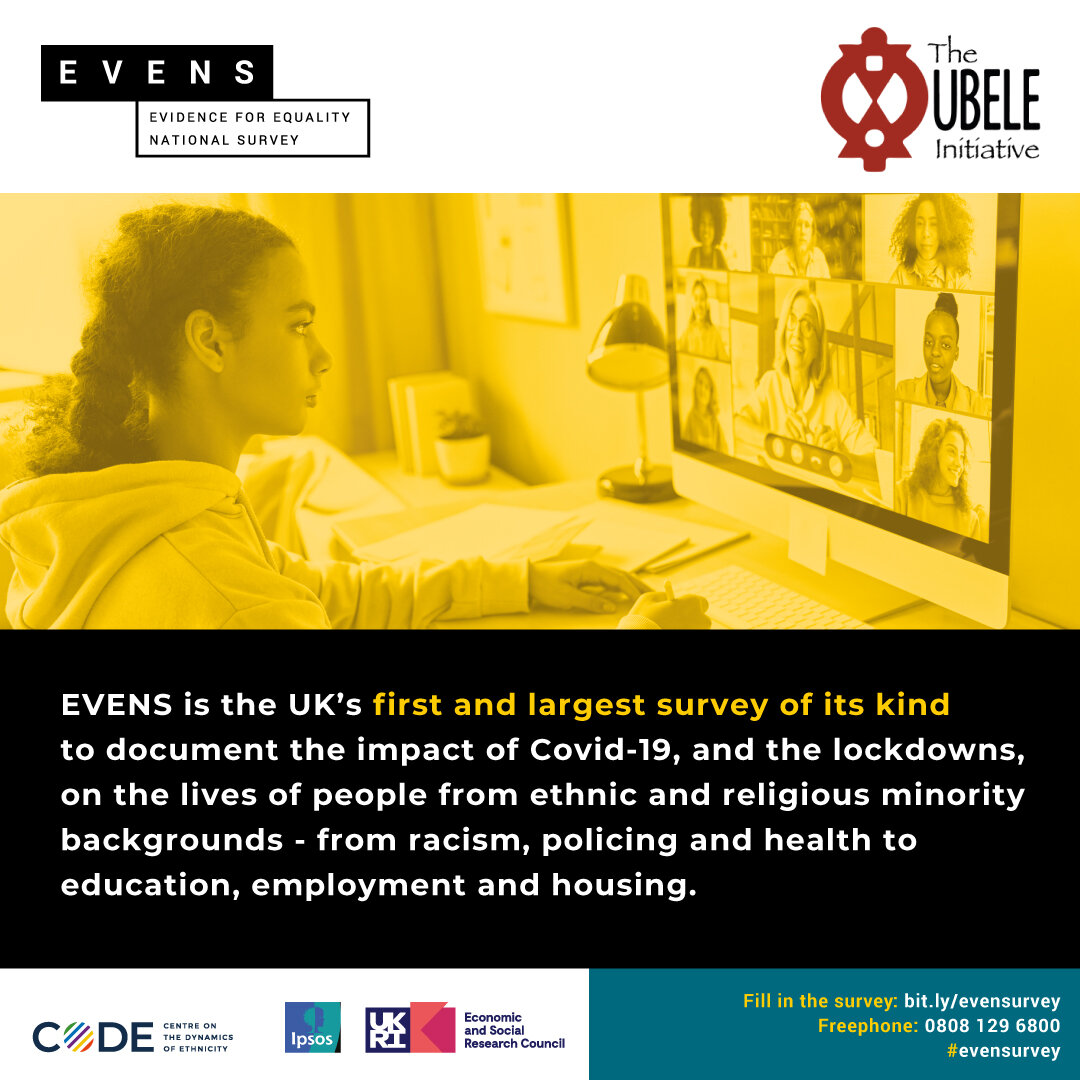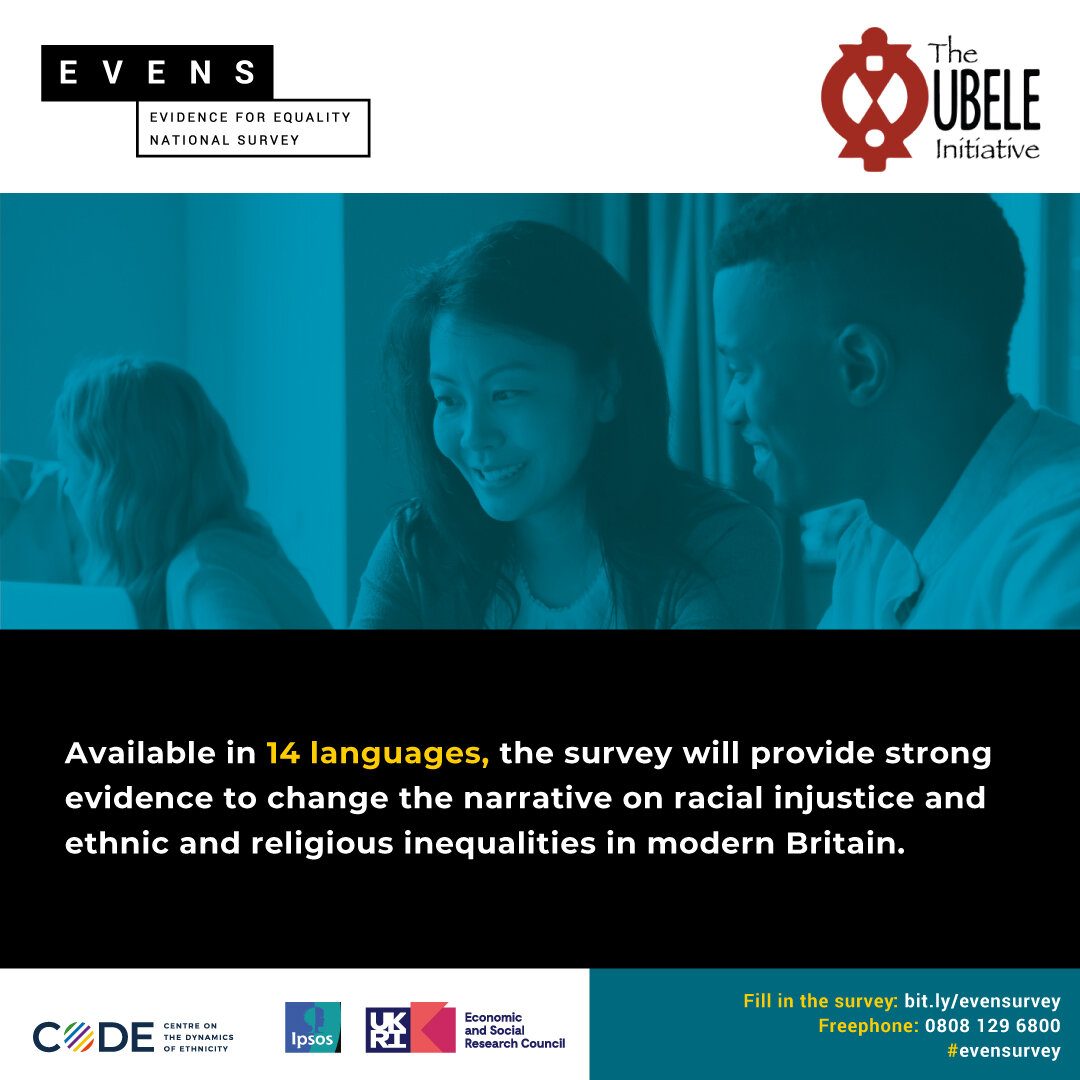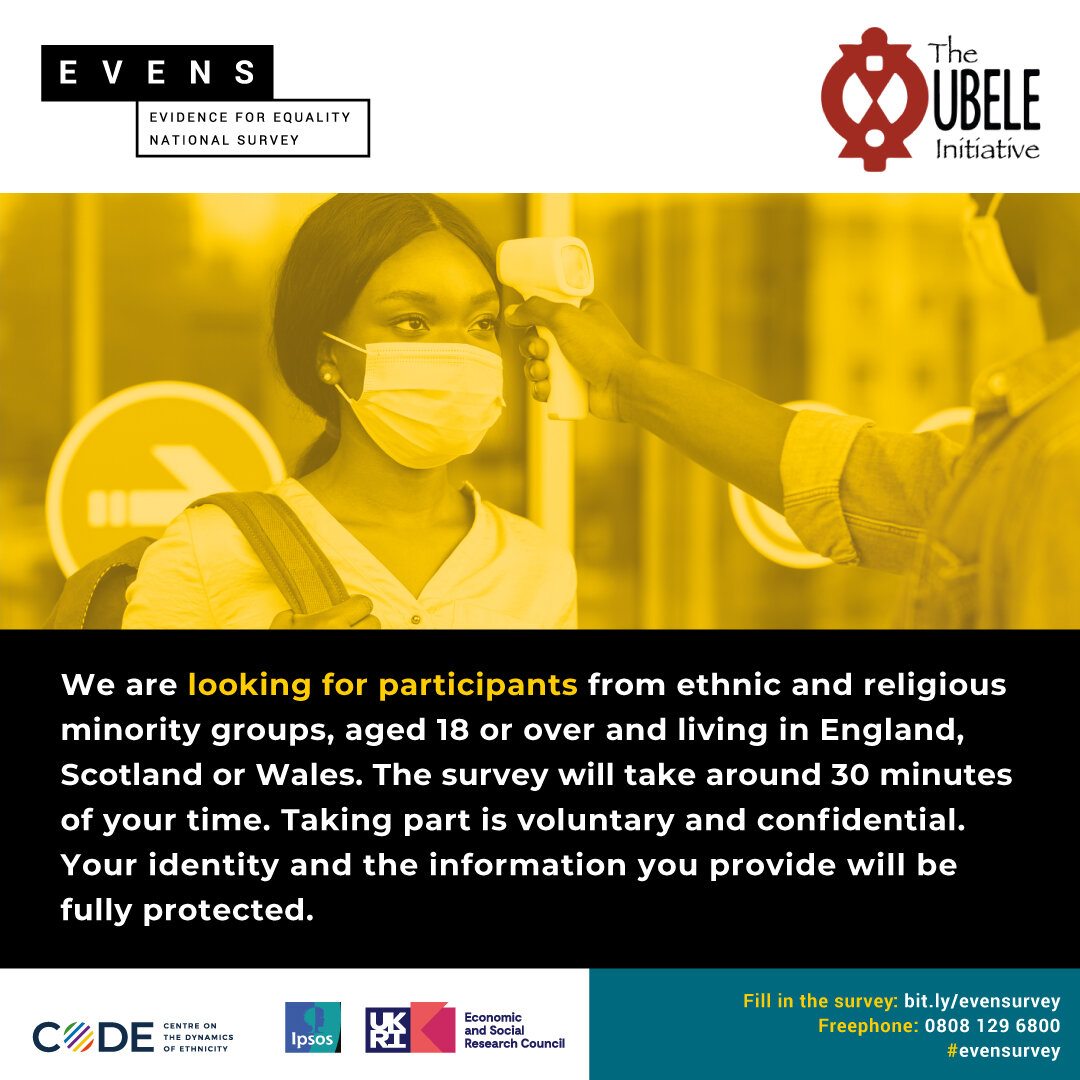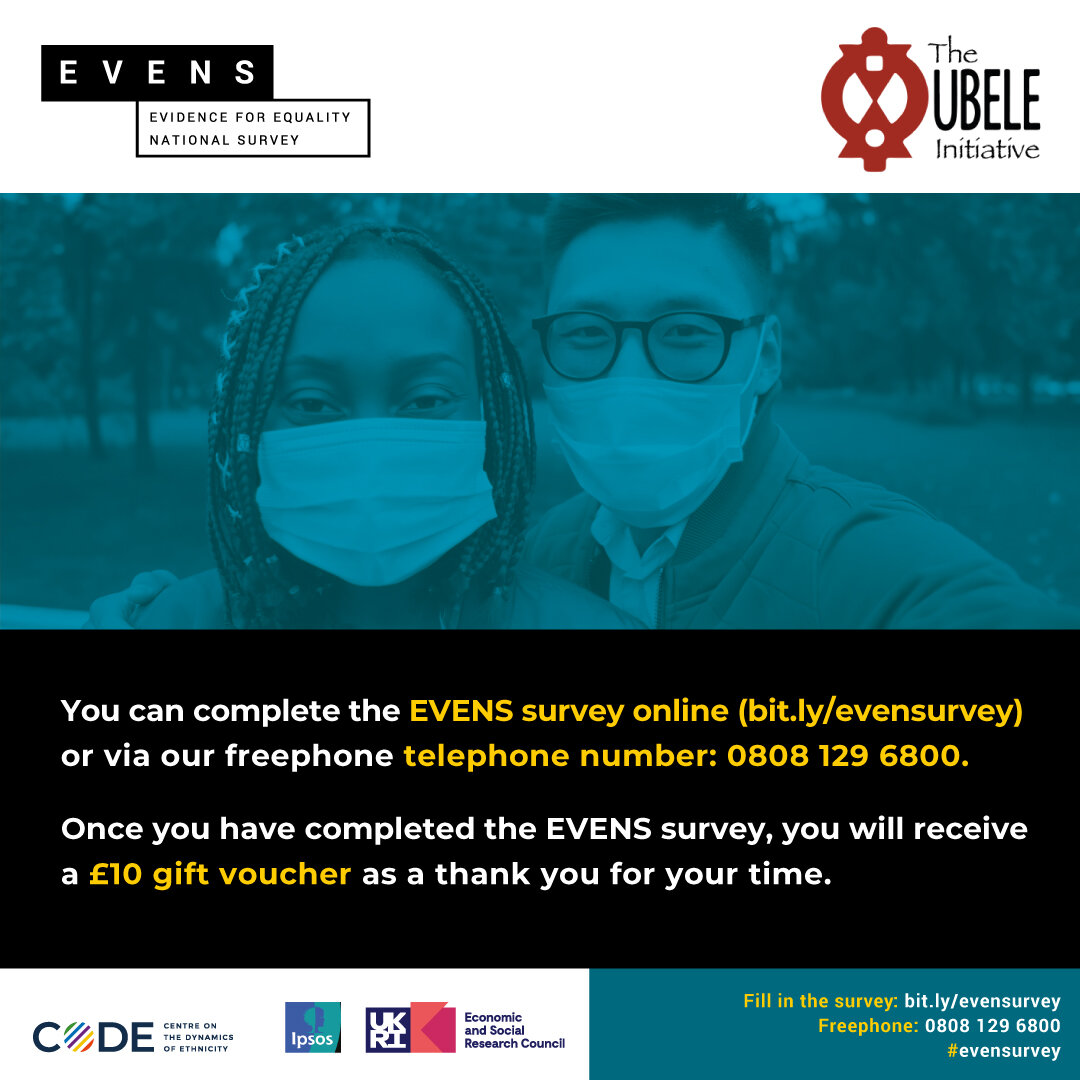 Reports of the uneven effects of the pandemic on ethnic minorities suggest that certain groups have experienced severe and long-lasting impacts on their health and economic circumstances. These reports have spurred much debate about why such inequalities are emerging; however, one of the problems in advancing these debates – and policy responses – is that there is not enough (of the right kind of) data to thoroughly understand how and why experiences in 2020 diverge for ethnic and religious groups. 
The Centre on Dynamics of Ethnicity has recently launched the new Evidence for Equality National Survey (EVENS), which aims to address this data gap. Working with a range of partner organisations including The Ubele Initiative, Race Equality Foundation and Operation Black Vote, EVENS will survey more ethnic and religious minorities than any other survey. The sample of 20,000 will include 17,000 ethnic and religious minorities, and will survey a wider range of ethnic and religious groups than other data, including Roma, Sub-Saharan African and Jewish populations. Finally, the survey will cover topics not included in other data that are of relevance to policy and practice, including experiences of racism, policing, wellbeing, caring, social isolation, identity and belonging, Black Lives Matter, social cohesion and political participation.
More survey data will not alone be enough to address the inequalities faced by ethnic and religious minorities. But EVENS will provide more detailed, comprehensive, and robust data than have ever existed to enable activism, from grass roots to government, to 'level up' post-pandemic Britain.   
We invite ethnic and religious minorities (18+) to take part in EVENS and be part of the evidence. For more information, visit www.evensurvey.co.uk, and to take part please visit https://bit.ly/evensurvey. Those who complete the survey will receive a gift voucher as a 'thank you'.
---
Evidence for Equality National Survey (EVENS) team: Dr Nissa Finney (University of St Andrews, CoDE EVENS Lead), Dr Laia Becares (University of Sussex), Professor James Nazroo, Professor Natalie Shlomo, Dr Dharmi Kapadia, Dan Ellingworth, Harry Taylor, Dr Neema Begum (University of Manchester).
@EVENSurvey @ethnicityUK #EVENSurvey