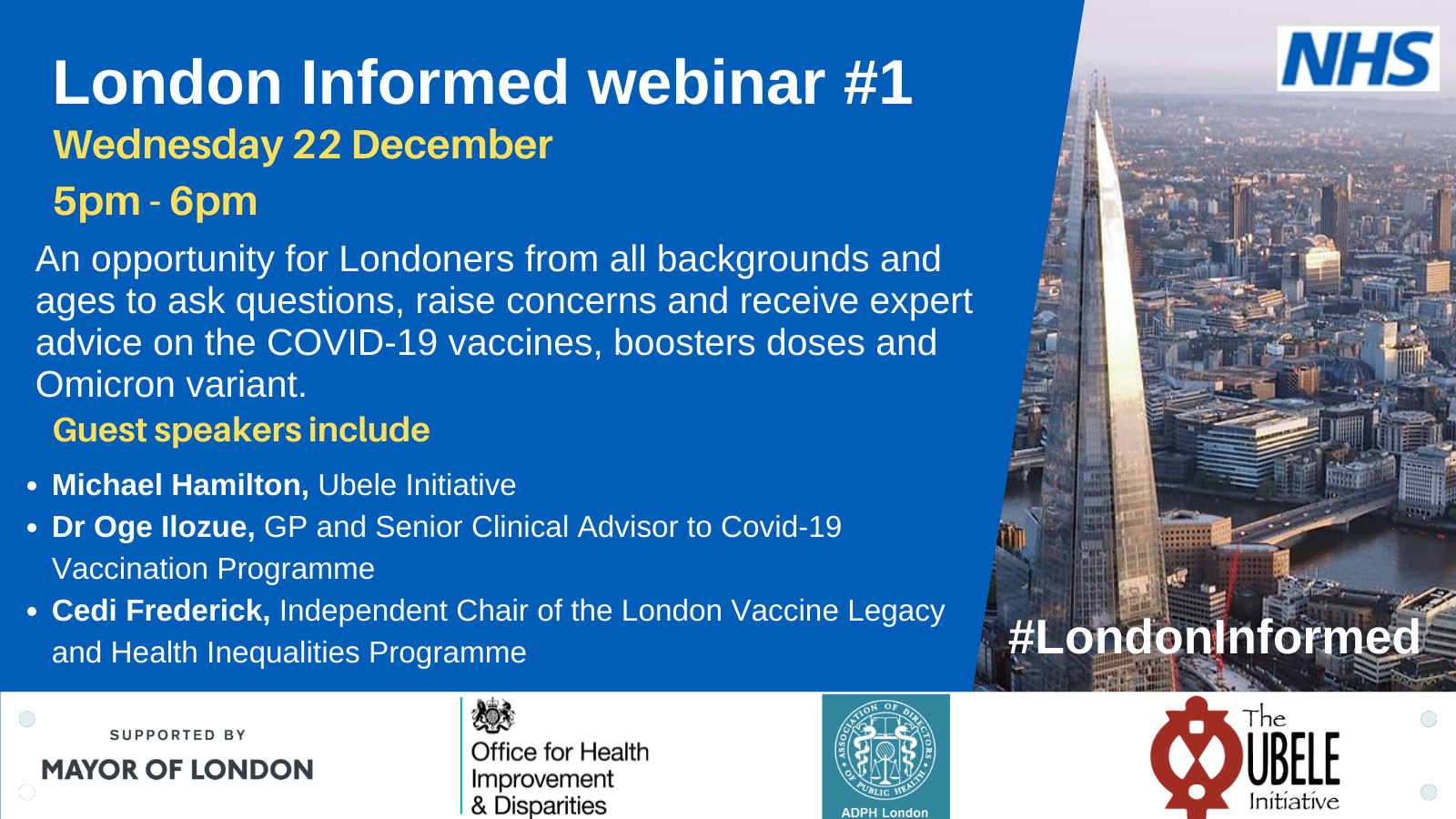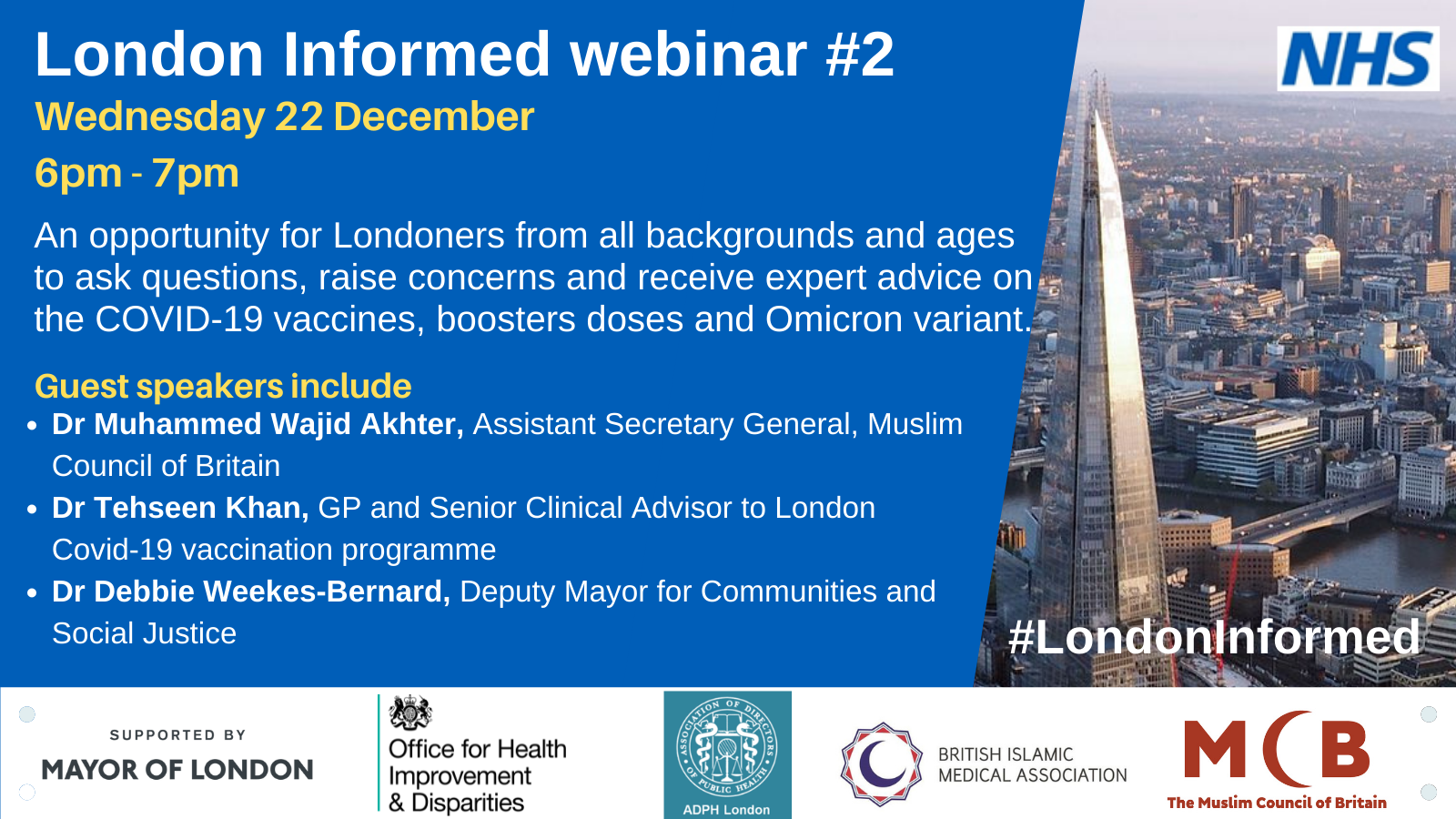 With cases rising significantly in every London borough, it is more important than ever to ensure Londoners from all backgrounds and ages have the opportunity to ask questions, raise concerns and receive expert advice on the COVID-19 vaccines, booster doses and the Omicron variant.

Together, the NHS, Greater London Authority, Association of Directors of Public Health, and the Office for Health Improvement and Disparities are partnering with community organisations across the city, including The Ubele Initiative, to help get London Informed, so no one gets left behind.

This Wednesday 22nd December, two panels of senior health experts and leaders from across the Capital will share details of the current situation in London, talk about the role of vaccination and give participants the chance to ask any questions or raise any concerns they might have.
Details of future events can be found here