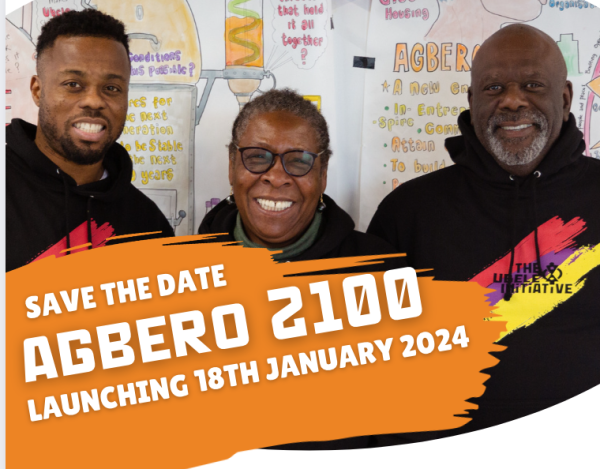 Join us for the launch of AGBERO 2100 :
Taking place in Manchester.
Agbero 2100 aims to provide strategic and tailored support for at least three years, moving away from short-term projects and programs in order to achieve sustainable results. 
The intervention is a collaborative effort that involves strategic partnerships with organisations like the Good Ancestor Movement (GAM), and others. These collaborations will support Ubele in becoming a more sustainable organisation in the initial phase of the strategy. 
 We will provide initial support to up to 50 Black and racially minoritised community-based and anchor organisations through online and in-person workshops, peer networking, and one-on-one support. 30 of these organisations will be selected for further bespoke support. 20 organisations will also receive support for health and well-being.  
In London, the initiative will be scaled up over three years with funding from Propel, supporting 10 organisations to redevelop their sites, offering learning programs to over 600 leaders, and providing community outreach and engagement support across three London boroughs. 
Ubele aims to document and evaluate the learning that emerges from Agbero 2100, with the goal of producing new ideas and ultimately creating a tested model that can be shared nationally to inform wider practices and systemic change. The program will introduce participants to various approaches, including systems thinking, scenario planning, new economic systems, financial performance, and more, with the intention of achieving more equitable outcomes for Black and racially minoritised communities. 
Agbero 2100 is jointly funded by Propel, City Bridge Foundation and Joseph Rountree Foundation. 
The Ubele Initiative receives core funding from The Oak Foundation and The National Lottery Community Fund.