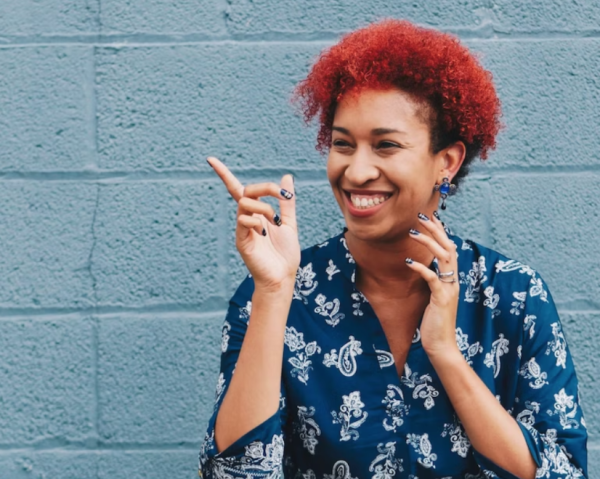 Applications are now open for the 2024 GSK IMPACT Awards and new GSK Health Inequalities programme, which will support small charities.
The GSK IMPACT Awards provide funding, training and development for charities doing excellent work to improve people's health and wellbeing. The awards are funded by GSK and managed in partnership with The King's Fund. They are open to registered charities that are at least three years old, working in a health-related field in the UK, with a total annual income of between £150,000 and £3 million.
Up to 15 awards will be made, ranging from £4,000 to £50,000. In addition, the training and development is valued at a further £9,500. Organisations will also receive help with press and publicity and be given a set of promotional materials. The GSK IMPACT Awards are judged by a prestigious panel of judges and provide national recognition for the winning charities.
   
Click here for details
Deadline for Stage 1 applications is 5.00pm on Friday 1 September 2023.
Hiring at The Phoenix Way

We currently have 2 vacancies at The Phoenix Way:
Regional Lead London & South East - Vacancy at The Phoenix Way. More here
Deadline: Midnight GMT, Sunday 23 July 2023
Applications should be emailed to phoenixwaylse@kanlungan.org.uk
Interviews are expected to take place by zoom on the 1, 2, and 3 August 2023.
The second vacancy is for Programme Manager for The Phoenix Way North East & Cumbria
An exciting opportunity to develop and manage The Phoenix Way NE & Cumbria (TPWNE&C) - a rapidly growing network of Black* led organisations.
We are seeking someone who believes in, and is committed to our cause and has the drive and determination to help us achieve it.
You must have a track record of working through an anti-racist lens to promote and support intercultural and interfaith communities. You will be a passionate, dynamic and experienced leader, who is exceptional at building and maintaining relationships with a wide range of people and organisations: locally, regionally and nationally.
You can obtain an Application Pack for the Programme Manager for The Phoenix Way North East & Cumbria role, which provides more detail about this role and the background to both The Phoenix Way National and The Phoenix Way North East & Cumbria. Please email tpwnortheastcumbria@gmail.com to request a pack.
The Careers and Enterprise Company are looking to bring together a group with a wide diversity of educational and training backgrounds who are passionate about ensuring all young people receive brilliant careers support throughout their time in education.

The group will work alongside the Careers and Enterprise Company, which is the national body for careers education in England, supporting schools and colleges to deliver modern, 21st century careers education.
To find out more and apply, please visit this website: https://www.byc.org.uk/uk/careers-enterprise-company-advisory-group. We also are very open to supporting those with additional needs to apply.
If you or any young person would like to get in touch to know more, contact Amy please send an email to: amy.morris@byc.org.uk.
Be sure to check back here every week for more news, events and opportunities.
Sign up to the monthly Ubele news, here: http://eepurl.com/dxgHjr